sports and arts
At Sonna N.S we encourage our pupils to take part in different types of activities. From sports such as Gaelic football, basketball, cross-country running, table tennis or tag rugby, to traditional pastimes (Irish music and Céili dancing) or community involvement (Green School). We try to offer a wide range of choice to accommodate the different personalities of all our children. The children love to play on the new wooden playground which has many different types of physical activities, including monkey bars, balance beams, climbing nets and slides.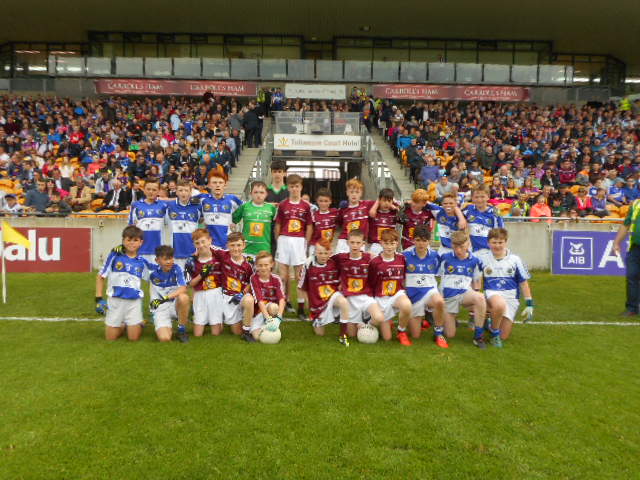 Boys gaelic football team
At Sonna National School, we are very proud of our Gaelic football teams. Every year we take part in Cumann na mBunscol competitions. Our boys have won 6 finals, most recently in 2017 and 2018. Our girls football team last reached the final in both 2017 and 2018, but unfortunately we were not victorious on either occasion. The children are encouraged to participate fairly and accept both victory and defeat with good grace.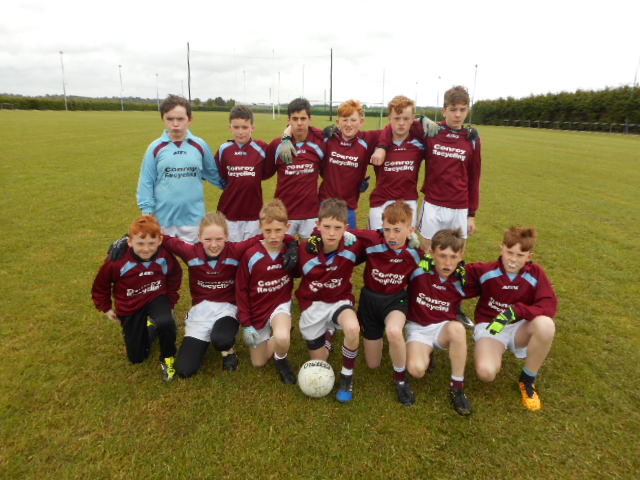 Boys gaelic football team
We also participate in the Iggy Fulham Tournament every year, being victorious on a couple of occasions, most recently in 2014.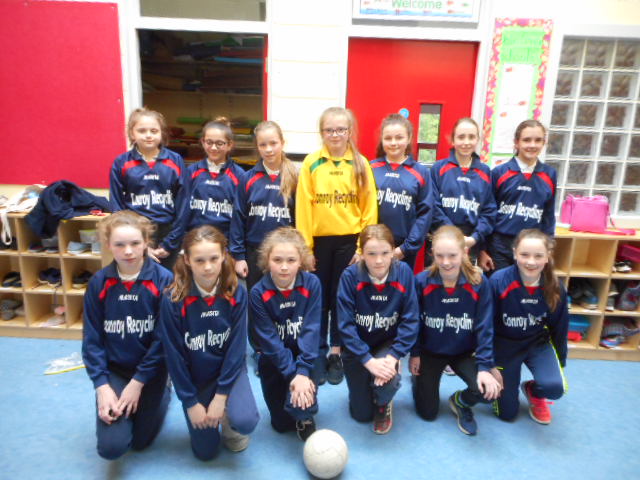 girls gaelic football team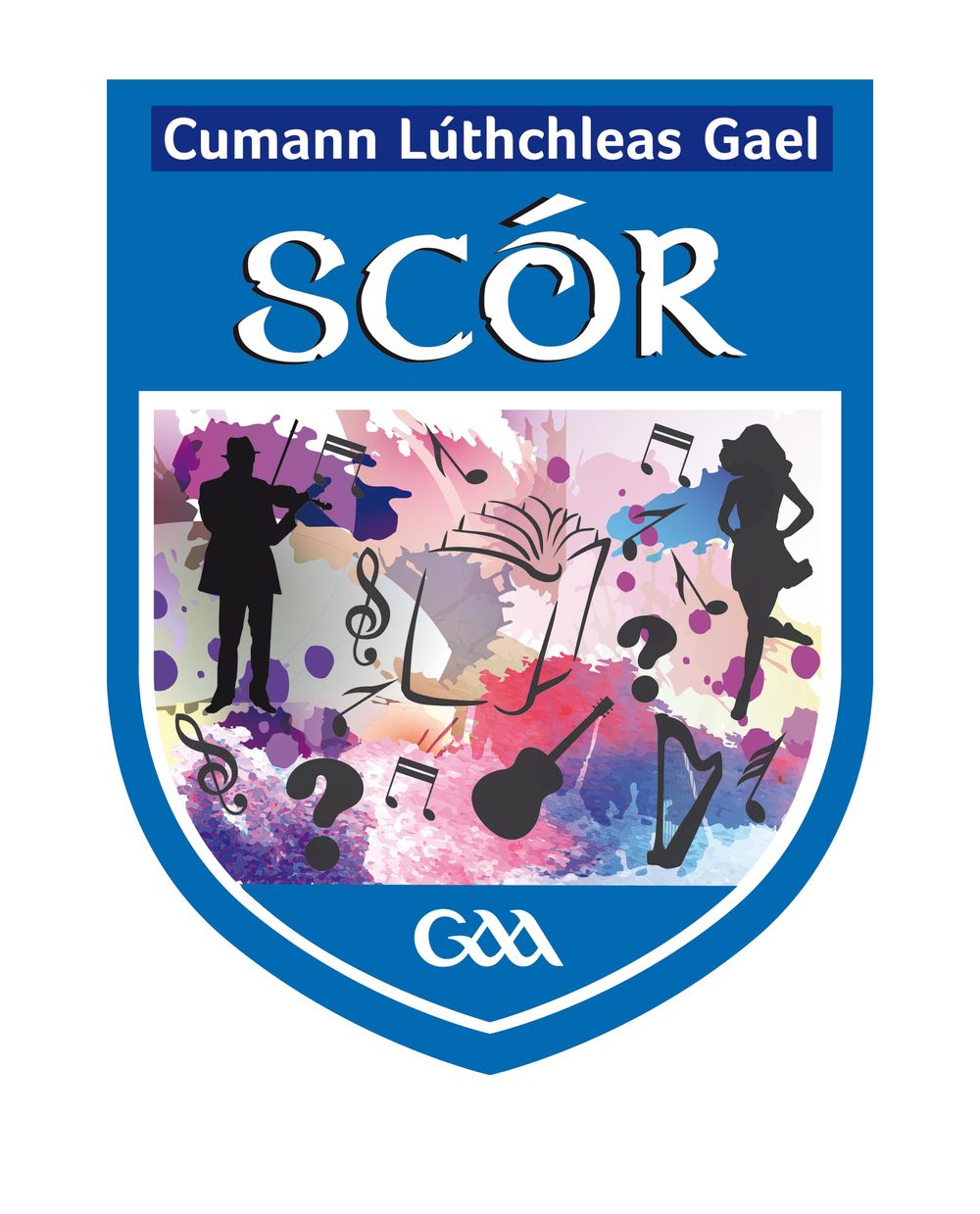 Scor na bPaisti
We also take part in Scor na bPaisti competition which is "a GAA competition that combines all the colour and rivalry of Gaelic Games with the entertaining element of Ireland's traditional pastimes. The competition was established by the GAA in 1969 with the aim of promoting Ireland's traditional pastimes and culture." (http://www.cloghroens.com/scoacuter-na-bpaacuteistiacute.html),
We have won the best Instrumental Group in 2013, 2015, 2016, 2017 2018 and the set dancing competition 5 years in a row (2014-2018). We have also won medals in solo singing and quiz, and the pupils love taking part in the competitions.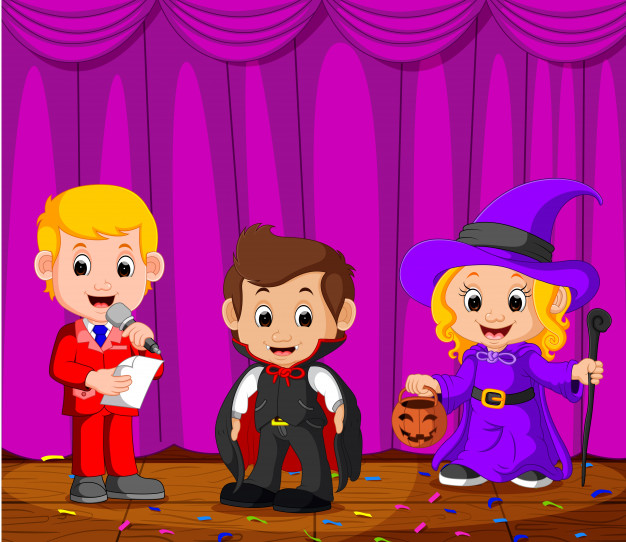 Drama
Every two years the students create a drama with the help of their teachers, which is performed in our school hall at Christmas time. The pupils love to show their acting talent in front of the whole school. In January 2020, pupils from 3rd- 6th class performed the musical Aladdin, in Mullingar Arts Centre, in front of a packed audience. Our thanks to Mullingar Arts Centre Outreach Programme for involving us in this programme, which was enormously enjoyed by the pupils, and families, alike.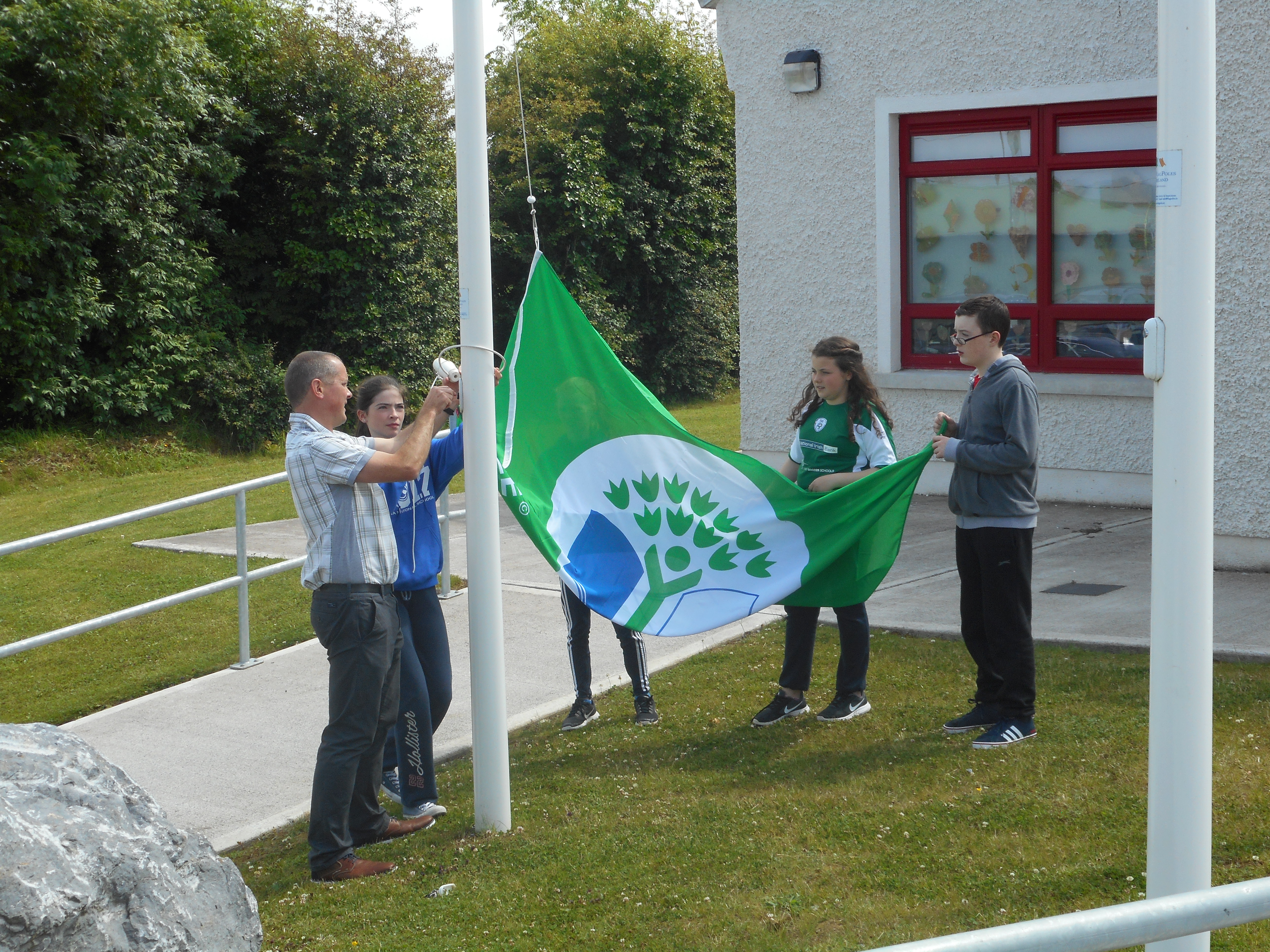 Green Schools
At Sonna N.S we endeavour to protect our planet. To encourage the students to look after the Earth and become responsible citizens, we have entered the Green Schools programme, and we won our first Green Flag in 2017 for the pupils' great work on recycling waste.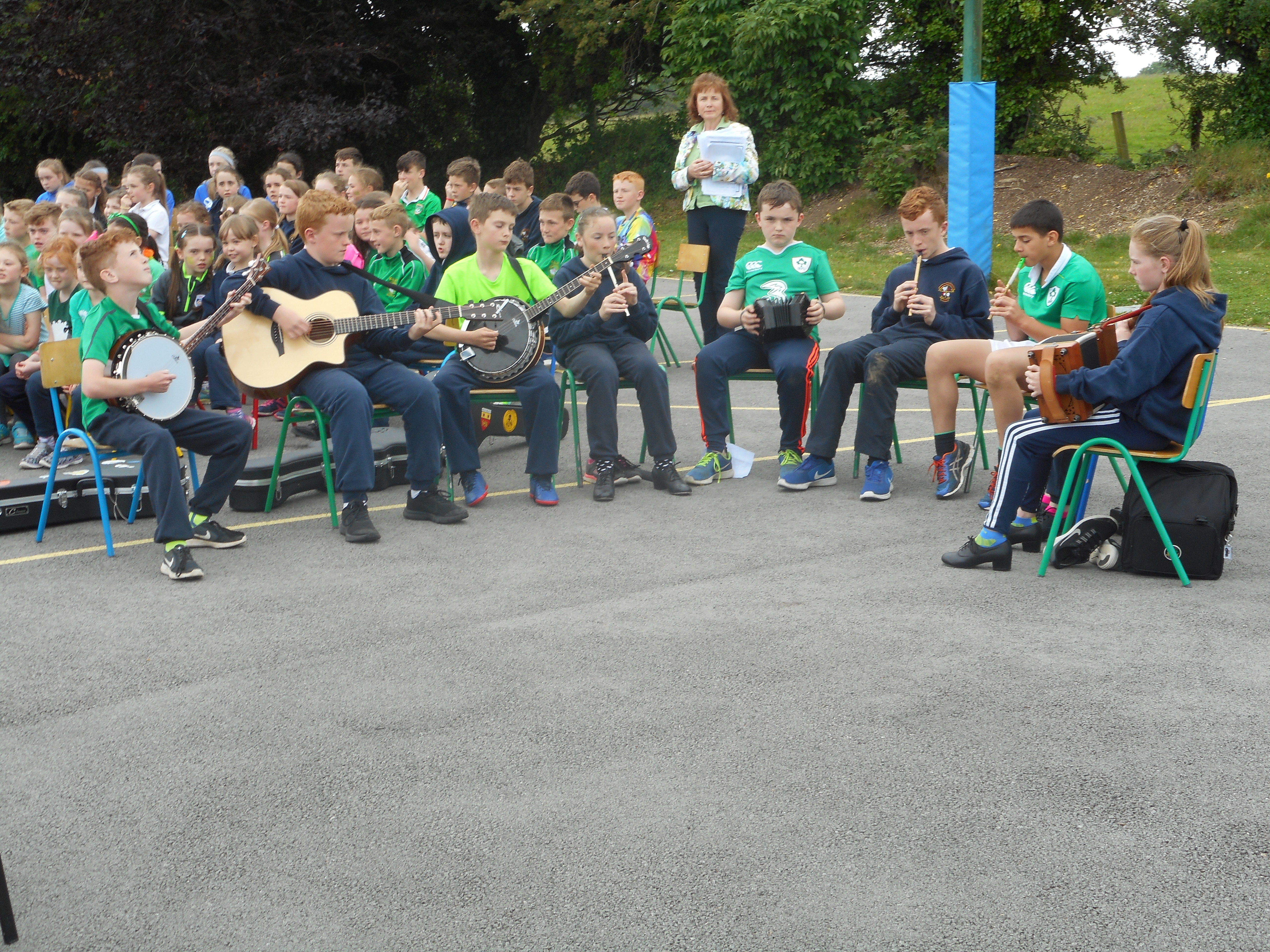 Green Schools
school tours
Every year our staff spend a great deal of time organising the end of year school tours for their classes. Whether they visited Dublin Zoo, Athlone Castle, Explorium or the National Wax Museum, our students all came back delighted with their day.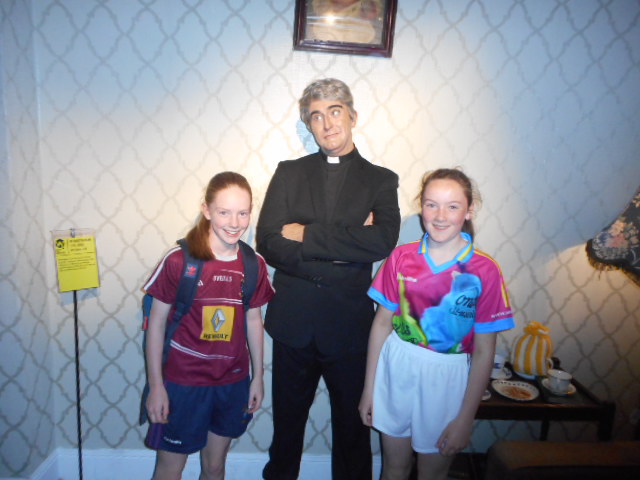 National Wax Museum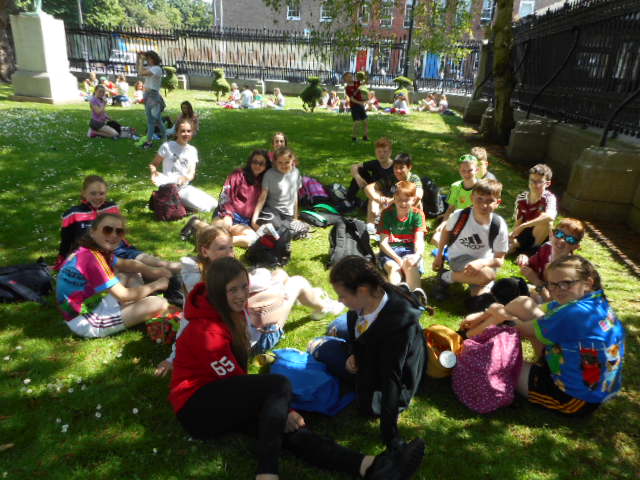 picnic in the park
Get In Touch
Location: Sonna N.S, Slanemore, Mullingar, Co. Westmeath N91Y682
Telephone: 044 937 3323
Email: principal@sonnans.ie
School Hours: M-F: 9.20am – 3.00pm (2.00pm for Infant classes)